According to
Deadline
, Executive Producer of "The Vampire Diaries", Kevin Williamson joined in the development of the CW's newest L.J. Smith project, "Secret Circle". The pilot script for the new show is already in production.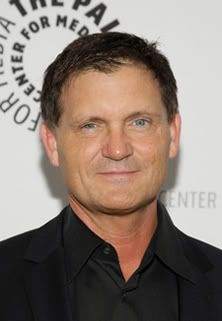 Now the great news. Williamson has come onboard another CW drama project, Secret Circle, which is based on a three-book series from The Vampire Diaries author L.J. Smith. It centers on a California teen who moves to her mom's hometown of New Salem and discovers that she is a witch. To complete the reunion, the project hails from Alloy Entertainment and WBTV, the companies behind Diaries. It was first set at the CW in October with Angel alums Elizabeth Craft and Sarah Fain as executive producers and Andrew Miller as writer/exec producer. Williamson is now working on the script and serving as an executive producer on the project, which, with its auspices, has emerged as a strong contender for a pilot pickup. Just like with the potential Diaries companion, on which there was talk about Plec joining Williamson, while not currently attached to Secret Circle, Plec could come on board in the future.
Read the full article here.