Trent Ford (The West Wing, The Class) and Daniel Gillies (Spiderman 2, True Blood) have been cast as Trevor and Elijah, two centuries old vamps that are taking up residence in our favorite supernatural hot-spot. They are acquainted with Katherine and
Rose~Lauren Cohan
, so things are sure to get even hotter in Mystic Falls during the November Sweeps.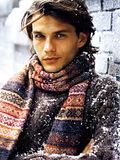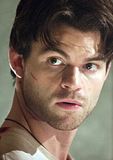 Question: Do you know any Vampire Diaries scoop? —Savannah
Ausiello: Trent Ford and Daniel Gillies have joined the show along with Lauren Cohan as centuries old vampires, Trevor, Elijah, and Rose. "They have deep ties to Katerina Petrova," reveals exec producer Julie Plec. "They will be heavily featured in November Sweeps episodes 'Rose' and 'Katerina'."
Any speculation kids ;), I'm dying to discuss?
Source:
Ausiello