After Uncle Mason's~Taylor Kinney dramatic exit last week, may he rest in peace, Tyler is left with a lot of knowledge and zero guidance. Kinney spoils to the LA Times about Tyler's future now that his fate is imminent.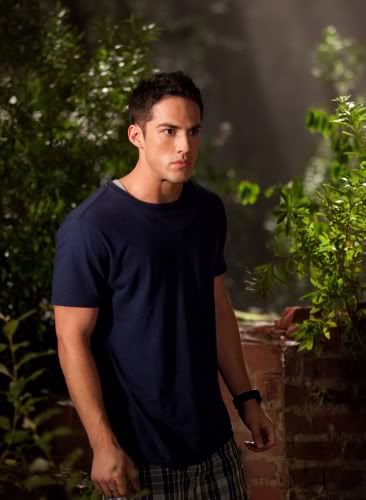 How do you think Mason's death is going to affect Tyler?
I think Tyler is going to flip out. I don't know. He doesn't have a choice. Mason did. He got distracted, but he really was there and he really did care for Tyler. That's his blood. After Mason losing his brother, Tyler losing his father, Mason came back. Yeah, he had other things he wanted to do, but he sees a lot of himself in Tyler. He doesn't want to see him mess up the way he did. So yeah, I think Tyler's going to flip. Having his father die and then having someone who comes in as a father figure -- not trying to fill his own father's shoes, but someone who represents the head of the family, a male there, and someone who takes a liking to him, wants to hear what he has to say and tries to show him a past that will lead to something positive and productive in his life. To have that taken away, I can't imagine he's going to be able to keep it together much longer. I think everyone should keep an eye on Tyler. I think he's going to have his share of stories to tell.

The rest of Taylor's interview can be read here.
Who do you think Tyler will kill to trigger the curse?