Zap2it's Carina MacKenzie
had the pleasure of chatting with Ian Somerhalder about his new foundation, IS, and what his goals are. He talks about a global change and empowering today's youth to step up and make a difference.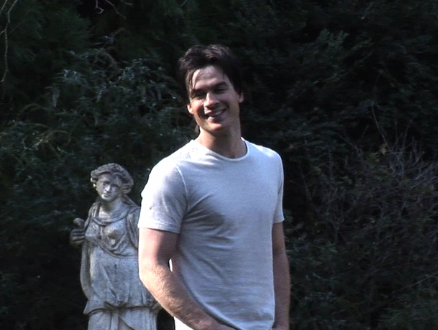 "There's Generation X. There's Generation Y. This generation is Generation Extinction," Somerhalder tells me, calling from his home in Atlanta as he feeds his beloved cats. "This generation holds that in their hands - the responsibility of it, and the power to change it. They have the ability to make the changes for themselves and for their environment. It's pretty badass, if you think about how much they can do."

The IS Foundation's main focus, as Somerhalder explains, is habitat - meaning preserving and restoring the flora and fauna essential to the planet's biodiversity.

"We're getting involved with what Conservation International is doing," says Somerhalder. "They were really the inspiration of this whole thing. Without biodiversity everything falls apart, and we're destroying it. By preserving it and helping to recreate it, and helping stop deforestation and start reforestation, this is what I mean by habitat."

Read the full article here.