In a fabulous interview with
Zap2it
Paul Wesley~Stefan Salvatore of "The Vampire Diaries" talks about his dark, lustful past and what that means for his future. He also spoils about the upcoming romantic getaway with Elena~Nina Dobrev.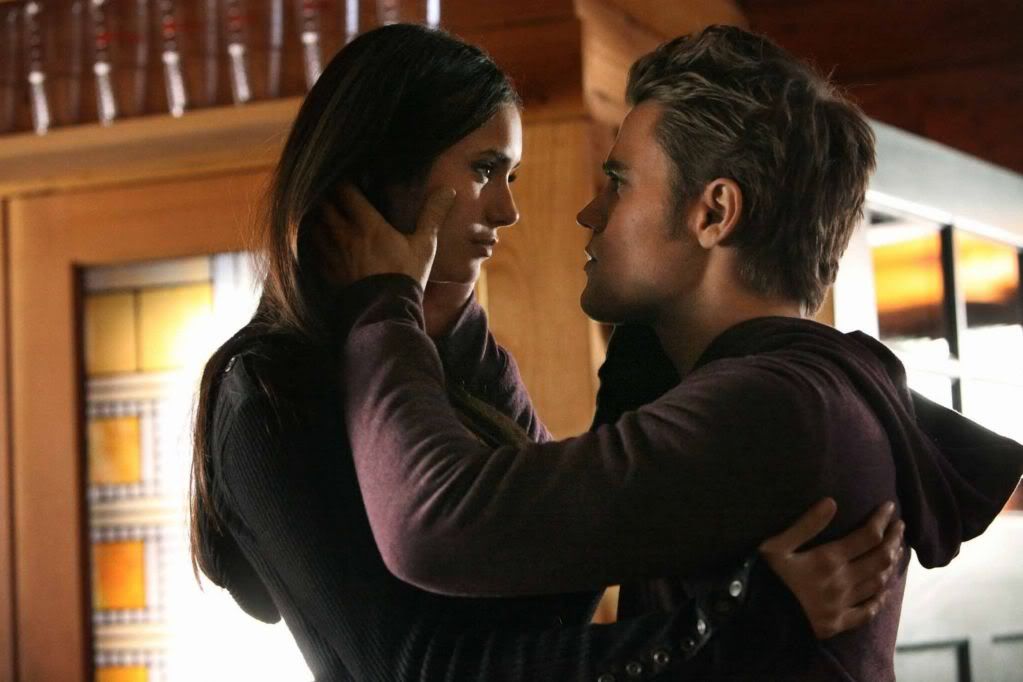 In the present, Stefan has found a temporary fix for his blood addiction, as Elena (Nina Dobrev) has been slowly feeding him her own to build up his tolerance and quell his cravings. Back in 1864, however, Stefan hadn't yet learned the careful control that rules his life now.

Grinning as he always does when he's talking about Stefan's dark past, Wesley says, "We'll get some blood addiction going in the 1860s. It's awesome. It's a drug. He's a drug addict. I get to play a drug addict, which I love. I'm going back to his days of usage, heavy usage." He laughs. "When I'm in my lustful state, it's so much fun. I felt like I got to play a role that I'd never played before. I felt like I was doing something different. I just love it, and I hope it comes out the way that I envisioned."

Stefan isn't the only one with secrets in his past. When Stefan and Elena, newly reunited, decide to get out of Mystic Falls, they get more than they'd bargained for. "We take a romantic weekend that goes awry," Wesley says. "Come on. How can it not? They need a break from all the chaos, and they just want to be a normal couple that goes on a nice little vacation. Of course, danger is pursuing them."

Seriously... when isn't danger pursuing Elena?

"There are some unexpected surprises at this lake house," he says. The place belongs to Grayson and Miranda Gilbert, Elena's deceased adoptive parents -- so there's plenty of history lurking.

Read the full interview here.