With "The Vampire Diaries"
new episode stills
that the
CW
released for "The House Guest", a question presents itself. Is that Katherine or Elena?
Carina of Zap2it
has the answer with some spoilery tease from EP Julie Plec.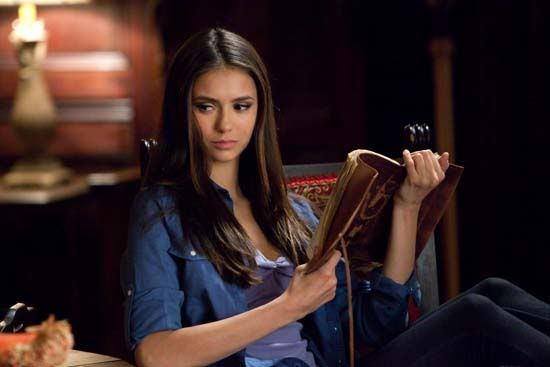 So is Katherine due for a jailbreak? Executive producer Julie Plec hesitates to spill any details of her great escape. "If Katherine has her way, absolutely, she'll be getting out of that tomb," Plec says. " It's all going to come down to how crafty she can be."

In the new photos, Nina Dobrev isn't wearing a necklace -- but she is wearing a very Katherine-like smirk. What are the chances that Katherine may have found her way out of the tomb and into the Salvatore house as the house guest in question?

Chances are good. Even though she's dressed up in some very Elena-like clothes, the glass of bourbon gives Katherine away. While Elena may curl up with a glass of wine on the couch on occasion, we've yet to see her go for the hard stuff casually. As for the missing necklace, it's a heck of a lot easier to keep our vixen vamp under house arrest when she can't go out in the sun.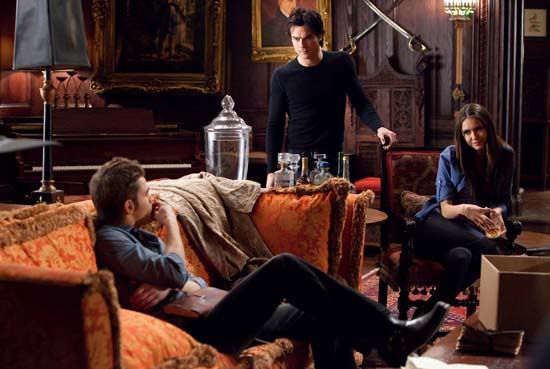 Read the full article here.