Anyone who loves and supports
The Vampire Diaries
knows that nothing is forever, especially where the characters are concerned. They get briefed from jump that their time on the show can be seriously limited. Creator/EP Julie Plec spoiled to
Wetpaint
that the fans will absolutely see some deaths by the end of season 2.
"Anything can happen at any time, and not everybody's going to like it." Doing the math leaves us with 20 or so people currently calling Mystic Falls their home. So, in true TVD fashion Plec goes on to say that, "A percentage of them will not make it to Season 3."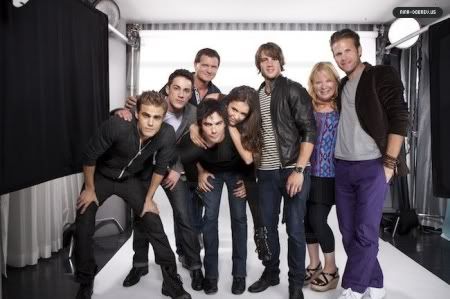 Plec also spoils about future episodes and how they will delve into the true meaning of immortality and what it can do to the soul.
"Something that we'll explore in the future once we get into Klaus and the world of the Originals and future seasons, is that it's true immortality," teases Plec. "How lonely must that be?"