Zap2it's Carina MacKenzie
had the pleasure of speaking with EP Julie Plec. Julie spoiled about the Matt's big moment and the possibility of Matt and Caroline rekindling their relationship. She also dishes about the mounting romantic tension between Caroline and Tyler.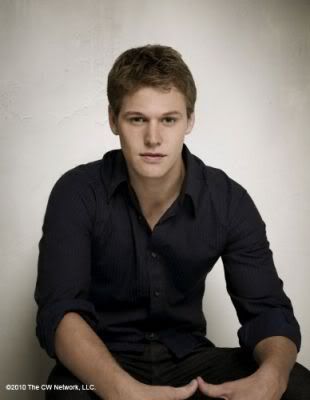 In case we haven't made it abundantly clear, we've been jonesing for a good Matt story line... so we're psyched to hear that Plec has some very good news for us.

"We're about to dive deep into Matt-world," she confirms.

Caroline may have to answer some questions... finally.

"Matt's been kind of busing tables on the sidelines for a good portion of this season, trying to understand what's going on in this non-relationship with this girl that he cares about but doesn't understand," Plec says. "We're about to really heat that up and have him start asking a lot more questions. He's really trying to get to the bottom of Caroline's feelings for him and where he wants to them to be as a couple."

Now that Tyler's in the doghouse, Matt and Caroline may have another chance at a real relationship. "In the last episode before we go away for hiatus, there's a really great Matt and Caroline moment that I think will make you very happy," Plec says.

Of course, with "The Vampire Diaries," things are never quite that easy. Keep an eye out for a powerful scene between Matt and Tyler in Thursday's Feb. 10 episode, "Crying Wolf." The stakes in this love triangle have definitely been raised.
Read the full interview here.