TV Fanatic
had an exclusive interview with Daniel Gillies~Elijah of "The Vampire Diaries". Gillies spoiled about his true motives, Klaus and a growing tension between himself and Damon.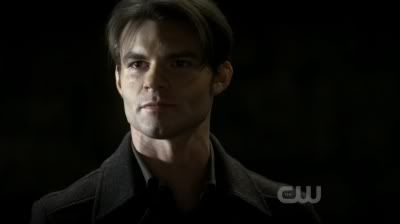 Last week, we saw Dr. Martin take down a pack of wolves to save Elena's friends. Does that make it safe to say Elijah wasn't lying about his deal?
Yes, he's clearly orchestrating these things. That was his mayhem. He's acting as a godfather at this point... He's ultimately playing chess with these kids.

Have you met Joseph Morgan? Are you excited to see what he'll bring to the table as Klaus?
I haven't. I've seen a little bit of his stuff, but I don't know enough about Joseph to make a comment. I'm excited that there's the idea that there could be a war between us, because I think that would be the most exciting thing in this show, like an exponential curve at the end of the second season.

Does Elijah know Isobel?
He's aware of everybody. That's the thing about Elijah, the only thing that slipped through the cracks was the potential of this doppelganger... The moment there is information to be had, he'll have it. Nobody will be better researched or more equipped.

Will we see Isobel again this season?
They give me the script right before I film, and I have not seen any Isobel.

Any spoilers for the rest of the season?
Damon has been pissing me off lately, so I'll give him a slap on the wrist if he gets too close. It's funny; I'm talking as Elijah now. Elena is going to be in danger if they don't do what I decree must be done. Also, I like the look of the Jenna girl, she looks sweet. I'll go hang out with her for a while, she's cute.
Read the full interview here.