Last we saw of Matt~Zach Roerig and Caroline~Candice Accola on
The Vampire Diaries
, they were in love and happy, until in true TVD fashion, a Manwitch wreaked some mayhem fatally injuring sweet Matt and forcing Caroline to divulge her vampire secret. Here's what Accola had to say about where her and her beau will stand when the show returns Thursday.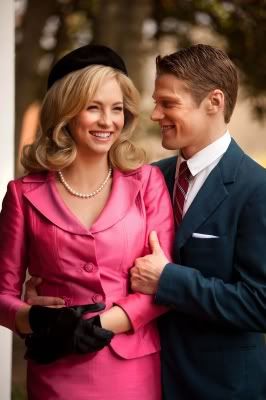 "There's always going to be characters who don't know what's going on, but at the same time they can't be fools forever!" she says.
Caroline will have some serious explaining to do, but judging by the picture above, Matt won't stay mad forever. They make a very cute JFK and Jackie, don't you think :)?
Source:
TV Guide